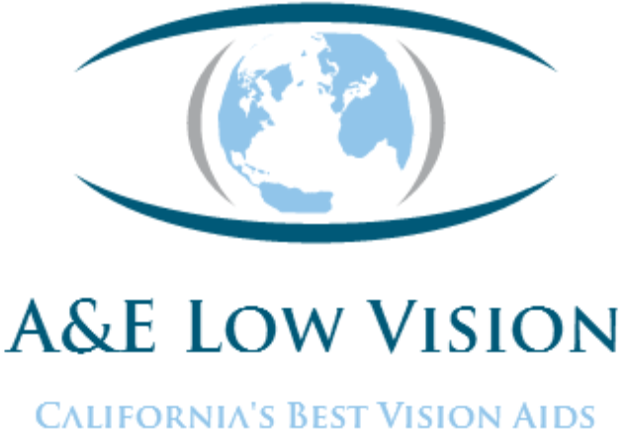 A&E Low Vision sells the most modern electronic magnification equipment available, including video magnifiers, reading machines, desktop magnifiers and portable magnifiers for people with macular degeneration, retinitis pigmentosa, or other low vision conditions. Call today: 877-624-9080
Easily read books and magazines, read and write letters, manage your financial records, view color photos, do crossword puzzles, and even pursue a favorite hobby.
We are proud to work with the top low vision agencies in Northern California, many of which display our products. Our products may be seen at Kaiser Permanente, UC Berkeley School of Optometry, Sacramento Society for the Blind, Lighthouse San Francisco, VISTA Center, VA Health Care, California Eye Institute, California School for the Blind, and at the offices of the leading eye care professionals. Welcome to your best source for Low Vision help Superior products, excellent customer support. A&E Low Vision Products sells the latest low vision machines, video magnifiers, and scanner reader equipment to assist people to read, write, and re-gain their independence. With headquarters in Livermore, California, A&E Low Vision Products is proud to serve the blind and low vision communities throughout Northern California and Nevada. Contact us today, we are here to help.
Featured Product: Merlin Elite HD
Would you like to have your video magnifier read to you? The new Merlin Elite combines the benefits of a 24″ high definition CCTV with the ease of OCR technology. Just position the material you wish to view or read, under the Merlin Elite. With the push of a button Merlin Elite will read printed text. A selection of languages are available and the user can choose different voices and reading speeds.
Low Vision Product Guide for Electronic Magnifiers
It ought to be mentioned as a general rule; nearly all low vision products are equipped to assist with the task of reading. The variable of the low vision product is often what kind of reading, how long the usage period, and where is the location of reading? For example, a handheld magnifier (electric or traditional) might be the right choice for carrying with you, used when reading a menu, dialing numbers on the phone, reading bus schedules, and other shorter periods of reading. While a desktop magnifier may be the correct low vision product for extended reading, like when studying, enjoying a book, writing, and working on the computer. Combining many of the daily tasks of an individual's life, and creating a low vision product that can be operated in multiple capacities is desirable. This flexibility of task and visual aid is available through certain desktop and portable magnifiers.
Low Vision Product Work Station – Desktop Magnifier
The desktop magnifier is a low vision product with a lot of flexibility. For the individual seeking to have a stationary location at home or in the office, select desktop magnifiers or CCTV (closed circuit television) magnifiers provide powerful magnification for reading, writing, arts and crafts, computer works, and more. Many of the desktop magnifiers are equipped with advance viewing modes meeting the visual needs for supporting both short and extended period visual tasks. A stationary desktop low vision product may be the best tool for business, home work and leisure, as a single location visual aid.
The Multi-Tasking Low Vision Product – Computer Assist Magnifier
Through the use of a camera and a flexible arm, the camera can be angled in most any direction, focused to gather a clear image, and display in real-time, the visual information being gathered. These low vision devices are useful at work and school, as the information across the room (on a board or presentation) is gathered and displayed on a personal monitor. Also these magnifiers may be used for more close up viewing like, books, writing, hobbies, offering computer connectivity, and more. With the real-time viewing and adjustable camera direction, self-viewing helps for applying make-up, shaving, and other self-grooming tasks. The portable electronic low vision product family is perhaps the most flexible in home and at work, low vision tool.
Reading On-The-Go Low Vision Product – The Mobile Handheld Magnifier
This includes in the house reading of labels, dates on food or milk, mail, shorter period magazine viewing, and other household mobile visual tasks. The handheld magnifier is also ideal for carrying on a purse on worn on the belt, and can be used when reading a menu, newspaper, directions, and is a useful tool for viewing money, receipts, and credit card slips.
For excellent service contact our experienced low vision representatives at 
877-624-9080

 to place your order and schedule delivery/installation.